MFP & co.
Published November 24, 2018
The publication of Cindy Hyde-Smith's segregation academy yearbook photos is the latest in a series of race-related bombshells ahead of her inevitable victory next Tuesday.
Here's the thing.
Senate norms and procedures render Hyde-Smith's Hitlerian views immaterial. She will vote as the Senate Majority Leader (who decides how lobbyist bribes are apportioned) tells her to. In the aggregate, her voting record will be virtually indistinguishable from that of say, Ben Sasse or Jeff Flake.
Would ya?
I would eagerly smash circa 1975. However, I would double-bag it as she is clearly cursed with inbred Southerner Deliverance genes:
This isn't an issue of geography.
For example, Hillary Clinton– with whom I have vast ideological differences– is obviously a genetically superior female specimen:
To her credit, Hillary remained carnally viable all the way up until the turn of the century: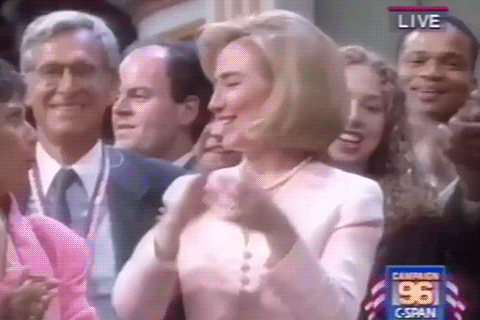 Unfortunately, Bill Clinton's dominant genes made Chelsea Clinton look like the kid in Mask:
Interestingly, Hyde-Smith and Chelsea Clinton both look like a different species altogether from fellow-Southerner Courtney Byrd:
Or Alabama's greatest export, Baskin Champion.