MFP & co.
Published October 15, 2018
By the way, the photo above demonstrates exactly why MFP rates educated women on a curve. Of the ~16 female college students in the shot– all presumably in their carnal primes– only 20-25% are 7+ on an uncapped scale.
The likes of Jackie Alemany notwithstanding, beautiful women simply have no incentive to hit the books.
In any case, for the first time post-Civil Rights Movement, the 2 cutest girls at a major(-ish, in the case of Purdue) American university are self-identified Republicans:
Kudos.
Seduction Strategery
Here's how I would approach this if I were Tom Cotton or Jordan Peterson or any faux-conservative charlatan…
First, I would interview both for internships, and hire whichever one that I perceived to be more impressionable and emotionally vulnerable (I suspect it's the blonde)– under the auspices of "helping me fight the George Soros-funded liberal Antifa hordes" or whatever.
Then, after working together side by side for weeks– one day, I'll just be like:
You look exhausted (make her slightly self-conscious). Go home, I'll finish working on this myself.

[Pray to God that she says 'no'.]

Fine, but you need a break. Come on, let's go grab a drink.
She's already biologically and culturally predisposed to covet her male mentor's affection?? But now we're laughing and bonding?? And now I'm pretending to think her jokes are funny??
And I'm playing it cool like, "gosh, you're so fun and mature for your age!":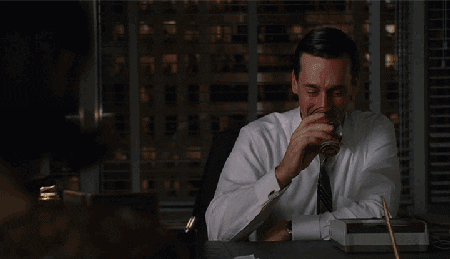 But inside, I'm actually like:
h/t Nate