Info Wars recently interviewed an anti-Trump protester– who based on her appearance is clearly my soulmate– outside a Trump rally in Atlanta, GA.
Her gentle smile, in contrast to her comrade's impatient scowl, is enchanting af.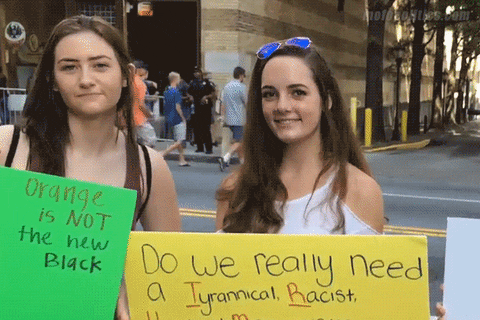 My favorite part is how her eyes linger as she turns away…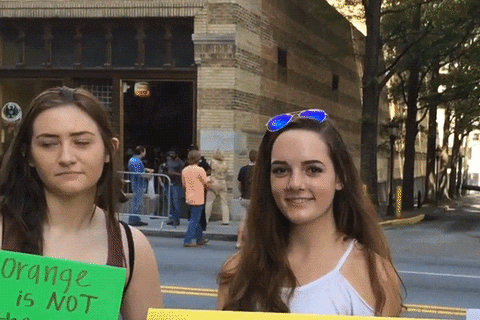 FWIW, her sign reads:
Do we really need
A Tyrannical, Racist,
Unethical, Misogynistic,
Power-hungry Bigot to
Make America GREAT…
AGAIN?
#DUMPTRUMP
Honestly, the country is doomed anyway??
So I would just be like:
I really respect what you're doing out here. People need to stand up to Trump or else, you know, it might lead to another Holocaust.

Also, I don't understand why CON-servile-tives oppose common sense unconstitutional gun seizures.

Do you want to get something to eat? I really like vegan, local-sourced falafel.
I want to go wine tasting with her in like a liberal bastion like Napa in a rental car blasting Sara Bareilles…