Please note that for the purposes of this article, "beautiful" is not necessarily synonymous with "teh hottest" (teh hottest would be Carmen Callaway).
Clueless star-turned-conservative pundit Stacey Dash and her beautiful friend recently dined in Gordon Ramsay's Hell's Kitchen: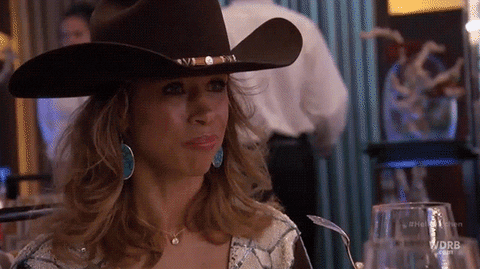 If I had to nitpick, maybe her eyebrows are a skosh pointy?? Ideally, women should look as close to Elsa from Frozen as possible…
But other than that, I have no complaints.
As a fmr. Mormon that lusted after my Sunday school teacher, I appreciate the modest dress…
Flawless profile…
Especially as compared to Katy Tur's profile:
Also, Hell's Kitchen contestant Kristin Barone is a solid Midwest 8.5: