This is part of an ongoing series.
Both women are:
But in our universe (and it is impossible to isolate the specific link in the chain of events that led them here), one bangs 50-year-olds, the other bangs a 50-year-old…
A

B

:drumroll:
Lyda Loudon
A is Tea Party patriot Lyda Loudon…
To her credit, she's not just dating any 58-year-old…
I know what you're thinking:
Steve Bauer?? The guy from Ray Donovan?

Fuck that guy!
To be fair, Bauer is a great American– if for no other reason than his criminally underrated supporting role as Manny Ribera in Scarface…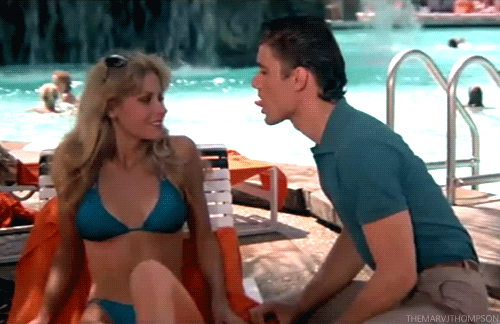 Props.
Carmen Callaway
B is the yin to my yang, the wind beneath my wings– my Katie Glueck, Carmen Callaway…
BEST. ACTRESS. EVER.
Honestly? Carmen Callaway is peak hot chick, the pinnacle of the female form.
Not really sure where to take this series going forward.