MFP
Published December 25, 2015
In 2014, Ukrainian ADA Natalia Poklonskaya resigned in protest against the illegal, George Soros-funded neo-Nazi coup.
In her first press conference as Crimean "Prosecutie" General, Poklonskaya annexed hearts around the world…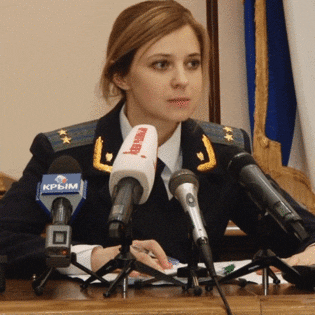 Japanese
As you might expect, the Japanese were all over it.
Nazis
In World War II, Poklonskaya's grandfathers were killed in the German occupation— which she holds against the Nazis to this day…
Poklonskaya looked hot on Victory Day– commemorating Nazi surrender on May 8-ish, 1945…
Incidentally, would…
Not classically beautiful? But she looks exceedingly DTF.
Never Forget
Next year, Poklonskaya turns 36. Let us bid farewell to her prime,,,
But, to be honest, she looks super untrustworthy here…
Michael Savage
Savage warns Ukrainian women age badly…