MFP
Published November 3, 2015
Earlier this summer, Trump verbally raped Katy Tur, who retaliated by accusing Trump supporters of being racist.
The two have since made up.
At press availabilities, Trump now almost always calls on Katy first. He even told Joe Scarborough that he wanted to give Katy a "big kiss". Meanwhile, Katy has used her feminine wiles to cloud Trump's judgment, as demonstrated below: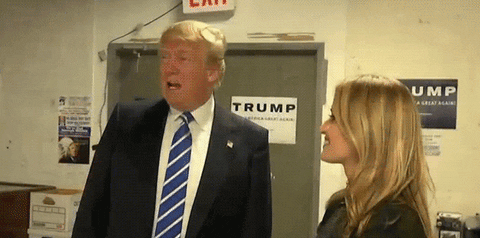 Harlot!
But it is now clear that Katy has only been feigning attraction in order to gain greater access. Watch as Katy basically rubs her boobs on some other dude, right in Trump's face…
Hopefully, when Trump is president, he has Katy's suitor framed and imprisoned.
To her credit, Trump sexretary Hope Hicks knew all along that treachery was afoot: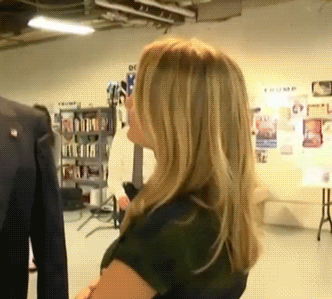 Weird legs
Under optimal lighting conditions, Katy has a + face. And nobody can deny her breasts are huge. But her legs are weird…