How is she not at least a weekend fill-in host or something…??
Sometimes, 80's bangs are used strategerically to obscure an ugly face– but not in this case…
I feel like she is someone I can really settle down with and commit to long-term.
In any case, here is an interesting excerpt from a transcript provided by Fox News:
Kimberly Guilfoyle: I'm a little embarrassed by your obsession with "Sharknado."

EB: I'm not even faking it…I think this is the greatest movie. It is–

KG: No, you don't. Take it back.

EB: It is so entertaining…you know, Kyle, our assistant…she's like, "You really don't like 'Sharknado,' do you?" I'm like, "Kyle, I love this. You have to watch it with — just let yourself go. Stop thinking and just enjoy."

KG: Kyle is, like, watching movies with you?

Geraldo: How come the dolphins and the tunas don't get swept up?

KG: Here we go, dolphins.

EB: More…Dana. Dana.
In awe of Bolling's redirection skillz…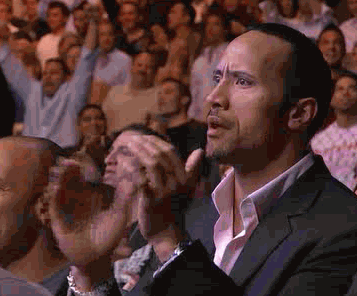 Hashtag CashinIn, indeed!