MP
| Published originally October 8, 2015
The scene after Rep. Kevin McCarthy (RINO-CA) announced he was dropping out of the Speaker's race…
Out of the way!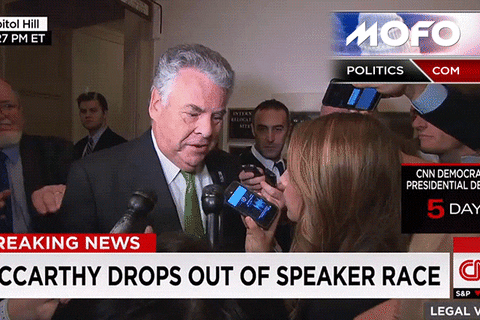 MFP will be forever grateful to Congressman Walter Jones for his part in bringing down McCarthy…
Republican leaders must step down because of skeletons in their closets…I'm asking that any candidate for Speaker of the House, majority leader, and majority whip withdraw himself from the leadership election if there are any misdeeds he has committed since joining Congress that will embarrass himself.
Although he now denies it, Jones was referring to the worst kept secret in DC: McCarthy's alleged affair w/ Renee Ellmers…
Which is weird, because they look alike.
Flashback: Laura Ingraham and Renee Ellmers yell at each other…